Thanks to actor Stellan Skarsgård, we've learned about a second run for Andor before seeing the first! 
With The Book of Boba Fett concluding, attention naturally turns to the other live action Star Wars series in production. We know that Jedi Ahsoka Tano will lead her own series and Ewan MacGregor is returning to his prequels role as the youthful Obi-Wan Kenobi.
Flying a little under the radar is Andor. Set much earlier than the MandoVerse, pre-A New Hope, it features Cassian Andor (Diego Luna) of Rogue One.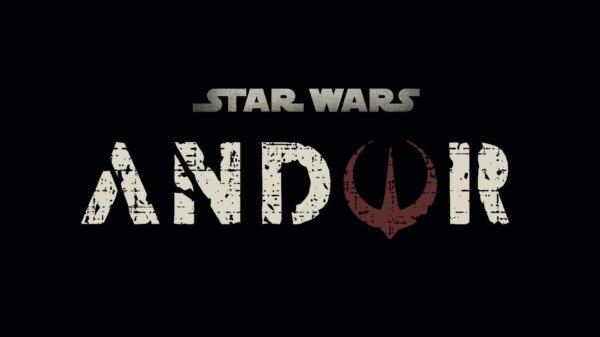 The twelve-part show will chronicle the adventures of the rebel spy, taking place five years before his fatal mission.
Andor is written and showrun by Tony Gilroy, co-writer of the movie, with episodes by Dan Gilroy (Nightcrawler), Beau Willimon (House of Cards), and Stephen Schiff (The Americans). It's directed by Toby Haynes (Doctor Who), Ben Caron (The Crown) and Susanna White (Nanny McPhee and the Big Bang).
Andor is expected to screen later this year but one of its stars, Stellan Skarsgård, has accidentally confirmed a second run of the show. His comments, to Swedish news site Dagens Nyheter are behind a subscriber wall, but here's the quote (courtesy of Collider):
"We start with 'Dune 2' in July. And then in the autumn, it's time for the second season of the Star Wars series 'Andor'."
He goes on to say:
"I do not know when they will start broadcasting it. It will take some time so that it does not take too long between season one and season two."
Given how much we enjoyed Rogue One, this can only be a good thing, whenever it lands.
Andor
While there's no confirmation of Alan Tudyk reprising his K2S0, a couple of returnees are expected; Genevieve O'Reilly as Mon Mothma and Forest Whitaker, reprising his role as Saw Gerrera.
In addition, Stellan Skarsgård joins the Star Wars universe along with Adria Arjona (Good Omens), Robert Emms (Atlantis), Denise Gough, Kyle Soller and Fiona Shaw (Killing Eve).
While Andor is not the next Star Wars television show on the Disney+ slate – that's expected to be Obi-Wan Kenobi – we'll keep you posted on any developments.