A new set of production stills from the Doctor Who New Year's special, Resolution were released by the BBC.
I will provide some plot and cast information to go with them.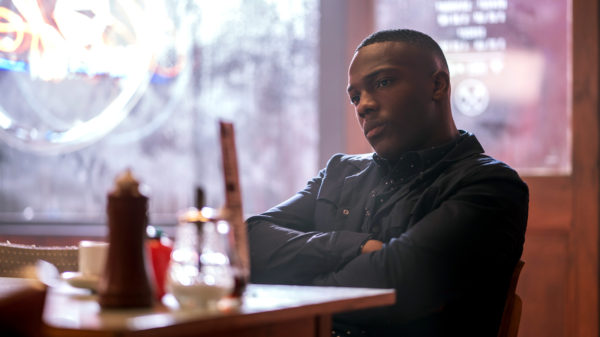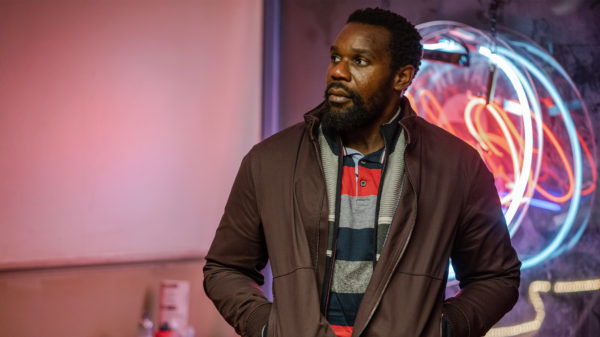 Love interests Mitch (Nikesh Patel) and Lin (Charlotte Ritchie). Note that some of the photos are of Lin wearing a police uniform.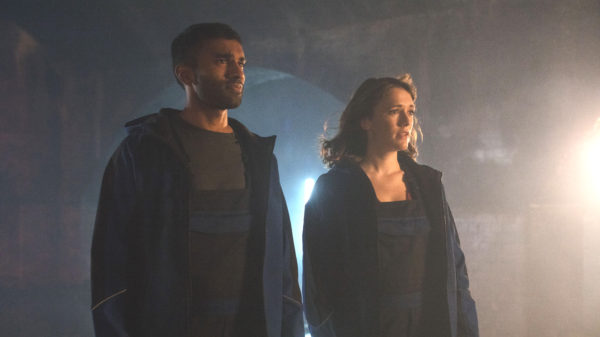 Is Lin inadvertently creating Dalek armour or is she examining Dalek parts which were dug up?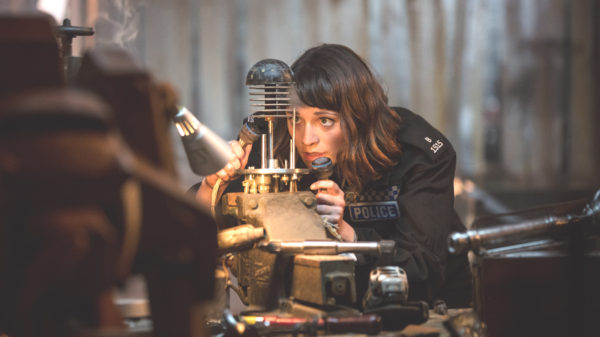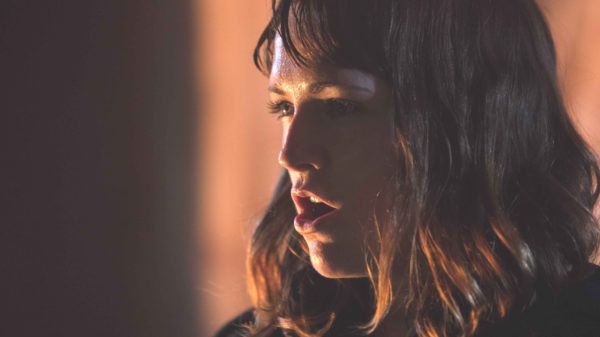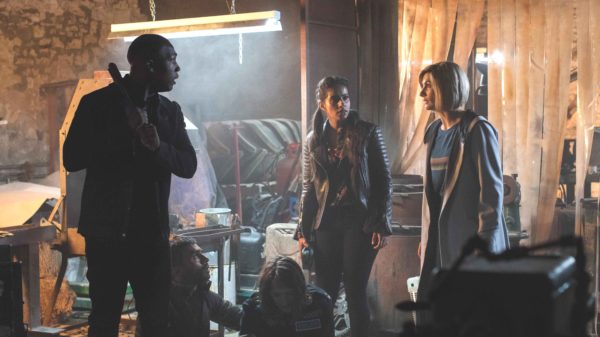 Mitch examines a bone fragment with a book on the table, likely a book on the history of The Order of the Garter. Another book in his lab is titled An Archaeology of the Early Anglo-Saxon Kingdoms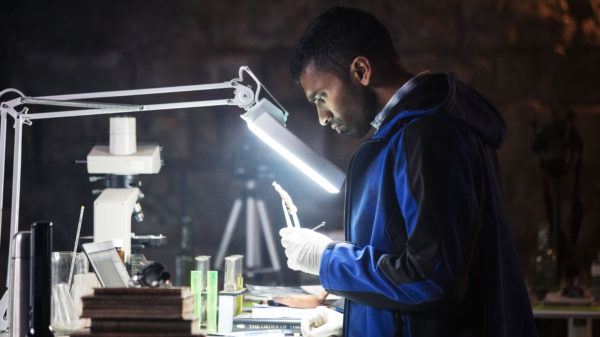 Michael Ballard plays the Sergeant.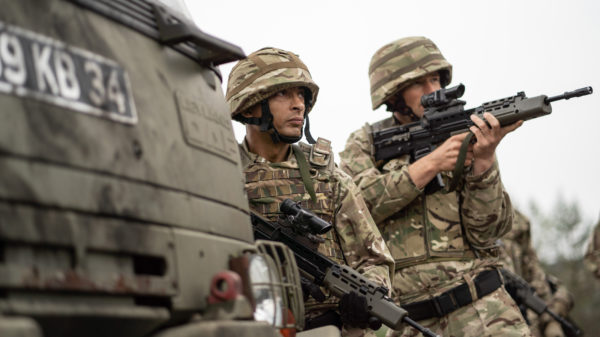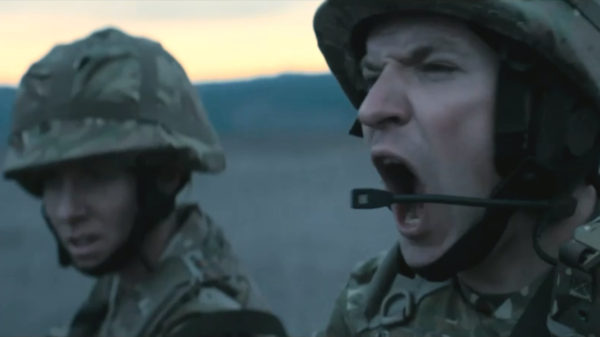 The international/historical characters: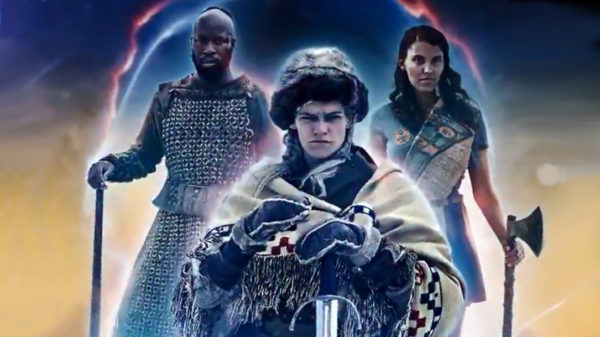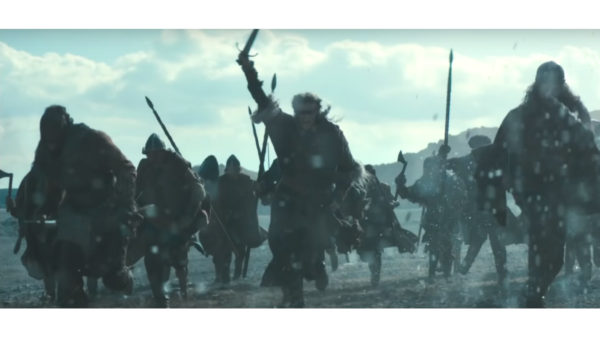 Though she is not credited with a speaking role, six-foot-tall dancer and stunt performer Lauren Burton plays a Siberian warrior.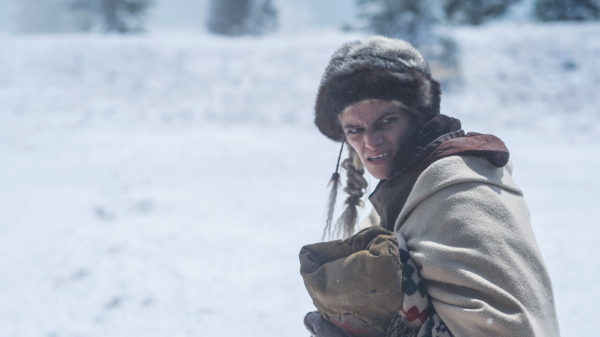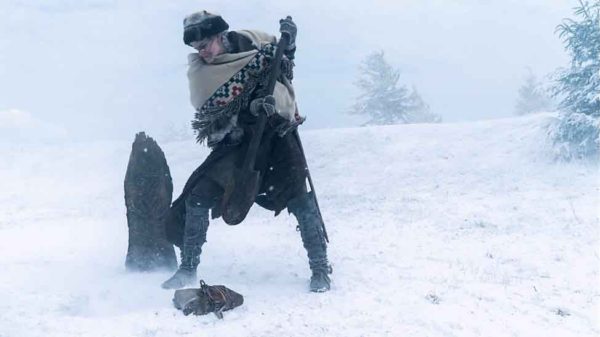 I haven't been able to discover the name of the next performers. Several of them are seen digging with shovels.
An interesting side note is that these various international and historical figures were filmed on the same beach on Porthcawl with artificial snow sprayed on the sand for Lauren Burton's Siberian scenes.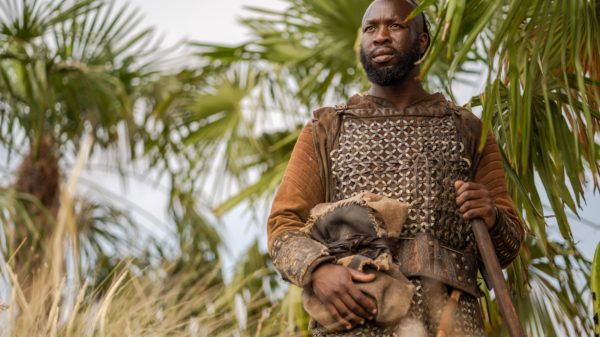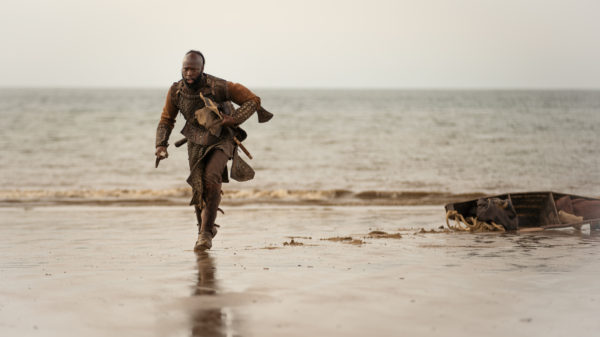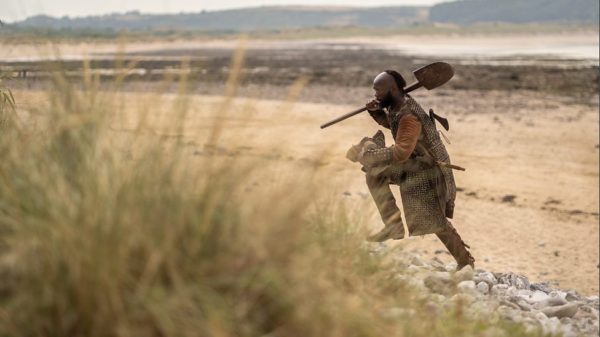 Aside from her traditional wrap, this woman is wearing modern dress. The characters appear to be from disparate times in history.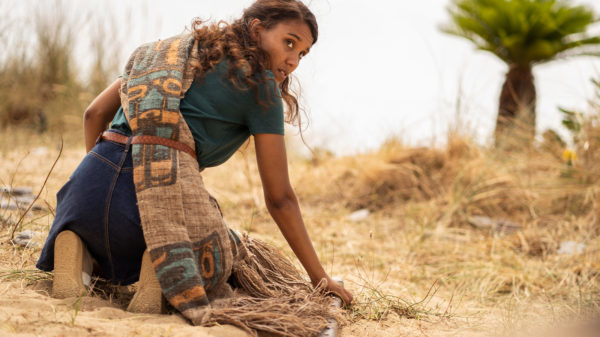 The main cast: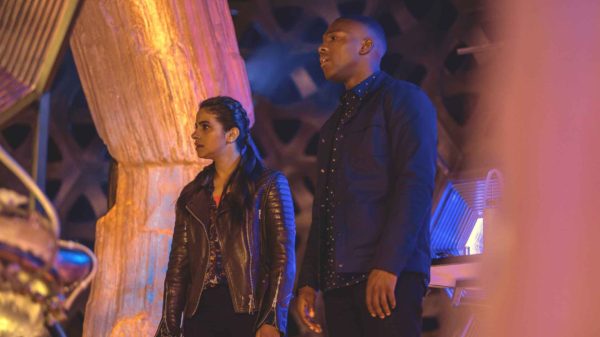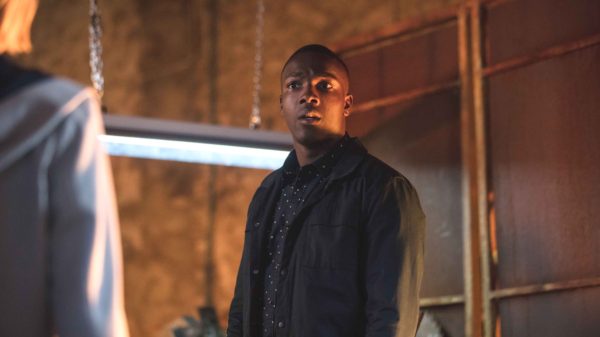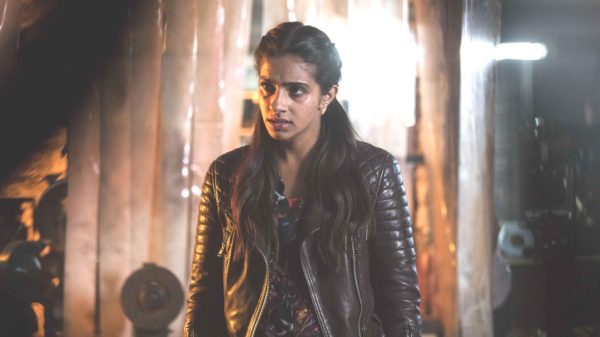 The guest cast list and the names of their characters:
Charlotte Ritchie: Lin
Nikesh Patel: Mitch
Daniel Adegboyega: Aaron (likely Aaron Sinclair, Ryan's father)
Darryl Clark: police officer Will
Connor Calland: security guard Richard
James Lewis: Farmer Dinkle
Sophie Duval: Mum
Callum McDonald: Teen
Harry Vallance: Teen
Michael Ballard: Sergeant
Laura Evelyn: Call Centre Polly
Minor Characters:
Siberian warrior: Lauren Burton
Siberian warrior: Guillaume Rivaud
The CultBox composite synopsis for Resolution:
As the New Year begins, the Doctor, Ryan, Graham and Yaz return home to find a terrifying alien evil is stirring. DNA from a Dalek, the most dangerous creature in the universe, has been buried on Earth since the 9th century. A Dalek, once unearthed, will relentlessly kill anyone who tries to get in the way of its quest to take control of the planet.
Written by Chris Chibnall and directed by Wayne Yip, Resolution airs on Tuesday, January 1 at 7:00 p.m. on BBC One, and 8:00 p.m. on BBC America and Space Canada.