Discovery, Strange New Worlds and Lower Decks are all getting additional seasons. 
With a clear plan to expand the Star Trek universe as much as possible, Paramount+ has announced a host of Star Trek recommissions.
Discovery
The fourth series of Discovery is currently on its winter break, resuming in February, and the show is confirmed for a fifth run.
While international fans are still up a gum tree after the show's withdrawal from Netflix, waiting on a Paramount+ rollout, the show is airing in linear fashion on streamer Pluto TV's Sc-Fi Channel.
Strange New Worlds

The broadcaster has made a show of faith in the upcoming Strange New Worlds too, ordering a second series before the first debuts on May the 5th 2022. The show is a USS Enterprise prequel series, spinning out of Discovery's second season. Anson Mount's Captain Christopher Pike. Ethan Peck's Spock and Rebecca Romjin's Number One will all reprise their roles.
However, Strange New Worlds is another show UK fans can expect to find on Paramount+ when it lands.
Picard
The start date for Season 2 of Picard has been confirmed for May the 5th 2022. Following the later life exploits Patrick Stewart's former ST:TNG Enterprise captain, the upcoming run promises a further encounter with John de Lancie's tricksome Q entity.
Picard is filming seasons 2 and 3 back-to-back; according to reports, COVID has impacted the schedule but we believe season 2 is safely in the can.
Internationally, Picard airs on Prime Video so UK fans should be able to follow the action without fear of spoilers!
The show also has a stylish new poster too:
Lower Decks
Meanwhile, the future of the joyous animated comedy series Lower Decks is assured. With a third 10-episode season airing this summer, it also scores a renewal. Lower Decks lives on Prime Video too.
Prodigy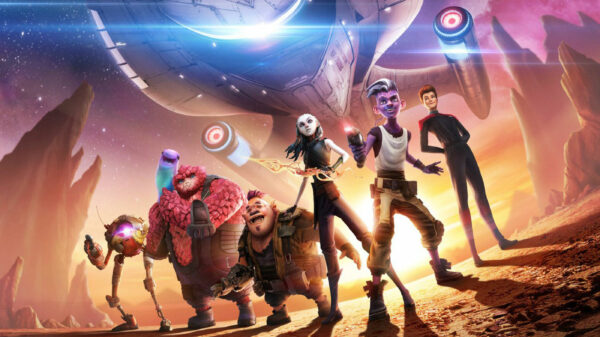 Not mentioned in the latest news, but also recently recommissioned, is the teen animation Star Trek: Prodigy. The show's currently airing its first season but again, UK viewers are waiting on Paramount+.
Paramount+ in the UK
Thanks to a recent ViacomCBS/Sky partnership deal, Paramount+ is set to launch within SkyQ and be added to Sky Cinema packages in 2022. Of course, this potentially means another monthly streaming subscription in order to see the shows.
Trek's' next phase
Speaking about the announcements Alex Kurtzman, who is architect and executive producer of the Star Trek franchise, said:
"Four years ago, we made a promise to grow Star Trek into something it had never been before, and thanks to the incredibly hard work done by our many talented showrunners, writers, and directors, along with the extraordinary support of CBS Studios and Paramount+, we're keeping our word. Now our current shows are set up for the future as we work to build Trek's' next phase of programming for years to come."
As ever, CultBox will keep you posted.