According to a student who attended a question and answer session at Sheffield Hallam University, Chris Chibnall told the audience that the Doctor Who Series 12 opener will be "the biggest episode in the show's history."
Also said 'Episode One will be the biggest episode in the show's history, and we will soon learn why.'

— jase. (@JAYYTW) November 21, 2019
The Doctor Who showrunner, who along with actress Mandip Gill, producer Matt Strevens and casting director Andy Pryor was featured on a panel at the student union, visited the university to accept an honorary doctorate for himself and for the entire cast and crew of Doctor Who Series 11, which was filmed in part in Sheffield.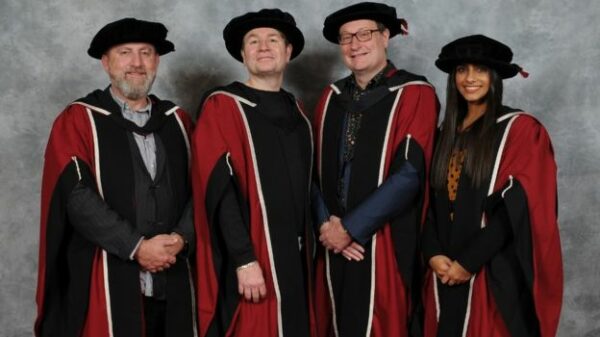 What else is known about the Series 12 opener?
A BBC One source to the Mirror said, "It's going to be huge. The scale is just epic. No one will be disappointed."
Stephen Fry and Sir Lenny Henry will guest star in the episode.
Along with Stephen Fry, Sir Lenny Henry, Jodie Whittaker as the Doctor, Bradley Walsh as Graham, Mandip Gill as Yaz and Tosin Cole as Ryan, Dominque Maher is cast as Australian Agent Browning.
Further rumoured cast for the episode are Ronan Summers as Rendition Man, Darren Meyer as Seesay and Gwyneth Keyworth.
The episode was filmed in part in the Cape Town area of South Africa from January 23 to February 7.
Another location for the series opener is Swansea Guildhall in Wales where they filmed in an office setting for some sort of spy agency.
The episode is written by Chris Chibnall and directed by Jamie Stone.
We will continue to bring you news of Doctor Who Series 12 as we learn more.