The Doctor Who Series 12 trailer was released on Doctor Who Day, November 23.
What follows is a breakdown of images from the trailer by episode as they were enumerated during filming.
EPISODE 1, Block 1 filming:
Episode 1 is shaping up to be a thriller full of espionage and stunts. A number of scenes were filmed in a vineyard in South Africa. Sir Lenny Henry's character seems to be pursuing the Doctor and her friends on motorbikes through the vineyard.

Stephen Fry seems to be portraying the head of an intelligence agency in Episode 1. Fry was spotted at Swansea Guildhall as he filmed these scenes. His character says to the Doctor and her friends, "The security of this entire planet is at stake. Can we rely upon you?"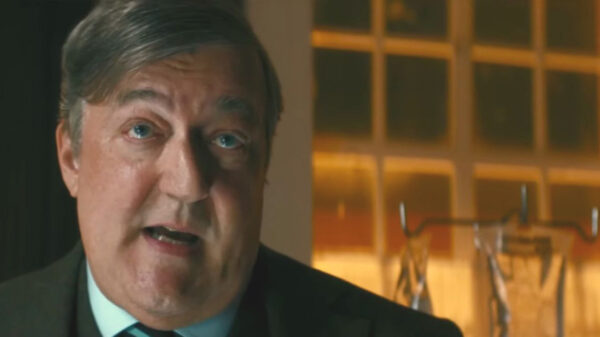 From the images from the trailer, it seems Episode 1 involves a self-driving car as one of the scenes shows a gas pedal moving by itself and none of the actors appear to be in the driver's seat. The car is seen driving backwards through traffic in a tunnel in one scene.

Epaisode 1 features the creatures who can pass trough walls mentioned by the cast during a press event at Roath Lock Studios on September 24.
This scene with Yaz asking for yet another secondment from the police force is also in Episode 1
EPISODE 2:, Block 2 filming:
This episode seems to immediately follow Episode 1. The Doctor is still in a tuxedo as she asks, "Where are we?" "Paris 1943," is the reply, to which the Doctor responds "Oh no." This episode will feature Aurora Marion as Noor Inayat Khan, the heroic World War II British spy of Indian and American descent in the Special Operations Executive trained for wireless operation.
EPISODE 3:, Block 2 filming:
Not enough is known about this episode to confidently place stills from the trailer in this category. Episode 3 was filmed in part in Tenerife. There is only one still from the trailer with a landscape that has scenery that resembles Tenerife terrain. The episode stars James Buckley as Nevi and features many extras in flamboyant costumes, hair and makeup.

EPISODE 4:, Block 3 filming:
This is the episode that stars Goran Višnjić, Robert Glenister and Anjli Mohindra as Queen Skithra. Goran Višnjić is a Croatian–American actor who says he is happy to play "one of my favorite people in history." From Višnjić's period costume, hair and mustache, it looks as if he is portraying the famous Serbian-American inventor Nikola Tesla, who is best known for his contributions to the design of the modern alternating current (AC) electricity supply system. Tesla was a resident of New York City. The New York set at New Boyana Film Studios in Bulgaria was dressed for the time period in which Tesla lived.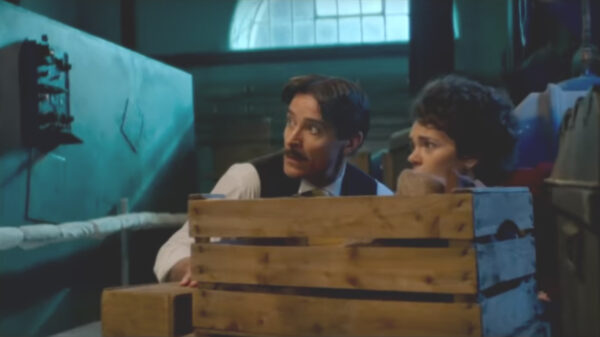 Anjli Mohindra looks quite formidable as Queen Skithra. Could she be the queen of the scorpian-like creatures that are pursuing Yaz and another character through the streets of New York City?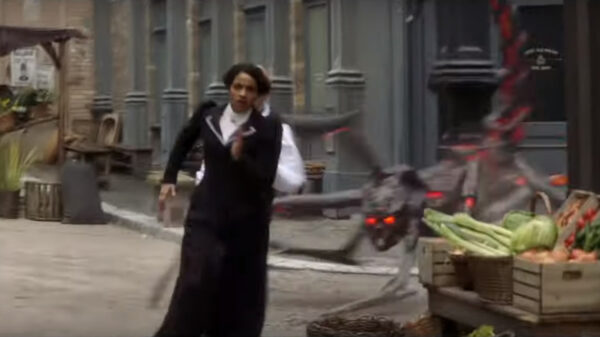 EPISODE 5, Block 1 filming:
This episode was also filmed in South Africa along with Episode 1. Birds also seem to be a threat. The TARDIS prop was filmed in Kogel Bay in South Africa for some scenes.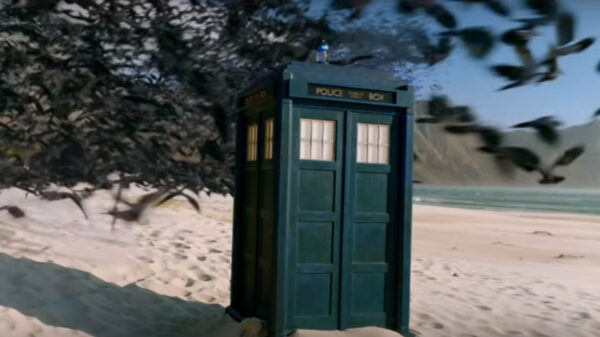 EPISODE 6, Block 3 filming:
This is the Judoon episode with the spectacular location filming at Gloucester Cathedral and Cardiff. Fro Jo Po!
EPISODE 7, Block 4 filming:
This episode was likely filmed entirely in-studio so not much is known about it.
EPISODE 8, Block 4 filming:
This episode, written by Nina Metivier, is said to be set in the 19th Century. It stars Maxim Baldry and Jacob Collins-Levy, who where spotted in period costume on location at Merthyr Mawr Estate. The only clues to this episode come from the Mirror, which claims the episode involves Mary Shelly and Cybermen.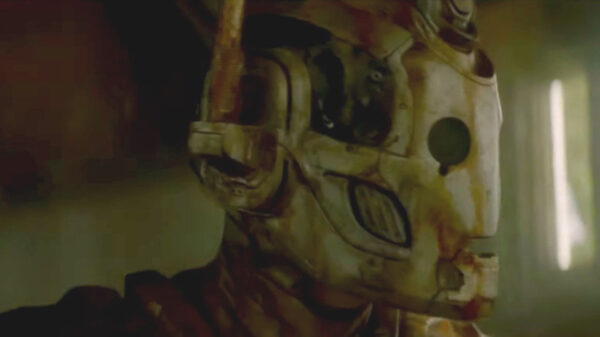 EPISODES 9 and 10, Block 5 filming:
This is the Series 12 block with the most recent filming so a greater portion of scenes from these two episodes are unfinished. At least one of the episodes contains Cybermen. The Cybermen in the images below don't match the ones seen at location filming at Nash Point. There are rumours of Cybermen in Episode 8 so the images are possibly from that episode.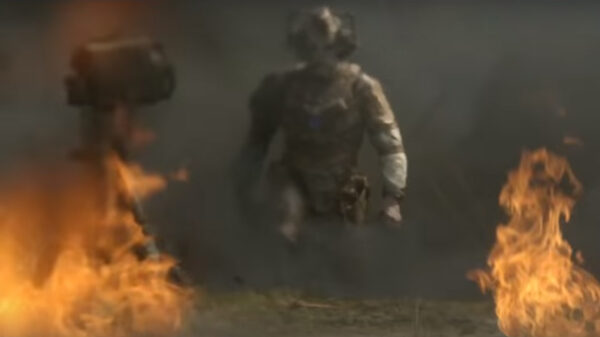 Monsters and adversaries:
Space:
Action:
Humour:
There are more images which we aren't including in this breakdown. There are 57 distinct scenes in the trailer.
We will continue to bring you news about Doctor Who Series 12 and will update this article as we learn more.