International fans looking forward to season 4 are in for a wait. 
News has broken that the fourth series of Star Trek: Discovery, due on 18th November 2021, is not coming to Netflix.
Behind the scenes network negotiations mean that international Star Trek fans viewers won't get to see the show at the same time as North American fans, or indeed see it this year.
The reason is all business, with the details courtesy of Deadline: Discovery's first three seasons aired on CBS All Access in the US, with a significant portion of its funding coming from a Netflix as the streamer picked up the international rights. However, CBS have now replaced their All Access service with Paramount+ and are bringing Discovery under that brand, prior to an international launch of the service in 2022.
To add insult to injury, the first three seasons of the show are disappearing from Netflix too, with CBS buying back the international rights to them too.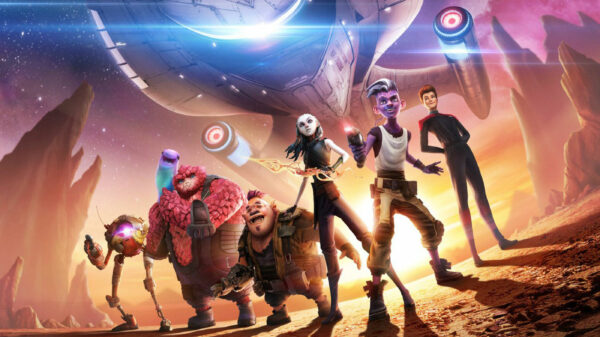 ViacomCBS/Sky partnership deal
This is the same issue that's stopping UK viewers seeing new animated series Star Trek: Prodigy. Despite being commissioned for a second series, we have yet to see the first run as it airs on Paramount+.
There is hope though thanks to a recent ViacomCBS/Sky partnership deal; Paramount+ is set to launch within SkyQ and be added to Sky Cinema packages in 2022. Of course, this potentially means another subscription in order to see the show.
As far as we understand, both Picard and Lower Decks will remain on Amazon outside of the US.
Update
Paramount have released the following message to Discovery's disappointed international fanbase:
To our international #StarTrekDiscovery fans… pic.twitter.com/QATQzHxepK

— Star Trek on Paramount+ (@StarTrekOnPPlus) November 16, 2021
It would be fair to say that the message is not being recieved terribly warmly.
Meanwhile, star of the show Anthony Rapp, who plays Engineer Paul Stamets, has reached out to fans.
I hereby reach out to our many international #StarTrekDiscovery fans, who are understandably upset at the last-minute news that you won't get to experience Season 4 until 2022. We cast members just found out about this as well, & we share your disappointment & frustration.

— Anthony Rapp SAG-AFTRA National & NY Board Member (@albinokid) November 17, 2021
Of course, when we hear more, CultBox will keep you updated.