Stephen Noonan is taking on the role first created by William Hartnell. 
While we wait for news of Jodie Whittaker's successor to be announced, presumably sometime prior to filming on Series 14, Big Finish have installed another First Doctor in the TARDIS.
Over the past few years the company, makers of officially licensed audio dramas in the worlds of Doctor Who, have engaged in a policy of sensitive recasting; early companions, such as Ben, Harry and Dodo, are enjoying further adventures with new actors. In the Pertwee era, the daughters of Caroline John and Elizabeth Sladen now perform in their respective Mother's roles; Daisy Ashford plays Liz Shaw and Sadie Miller is Sarah Jane Smith.
The recasting of Doctors remains a tricky subject with some fans. However, without fresh talent certain eras of the programme remain off-limits. Actor Tim Treloar has been successfully playing the Third Doctor for a number of years now, and last month it was announced that Michael Troughton is taking on his late father's role as the Second.
They've also successfully introduced a younger version of John Hurt's War Doctor with the remarkable Jonathon Carley. For the modern era, the versatile Jacob Dudman turns his hand to Doctors Nine through to Twelve.
The new First Doctor
Stephen Noonan is a character actor and former member of the RSC. He was the original narrator of The Great British Bake Off in 2011 and has also previously appeared in The Borgias, Spooks, Cassandra's Dream, and various stage productions with the Royal Shakespeare Company. He begins his tenure as the Doctor with two stories, The Outlaws and The Miniaturist.
Commenting on his new role, Noonan said:
"When Nicholas Briggs emailed to calmly offer me the role after I had auditioned, my initial reaction was one of extreme trepidation, considering it to be something of a sacred undertaking. I'm excited and daunted in equal measure to be following in the footsteps of William Hartnell. I hope we've done the great man justice and that you enjoy the new adventures to come."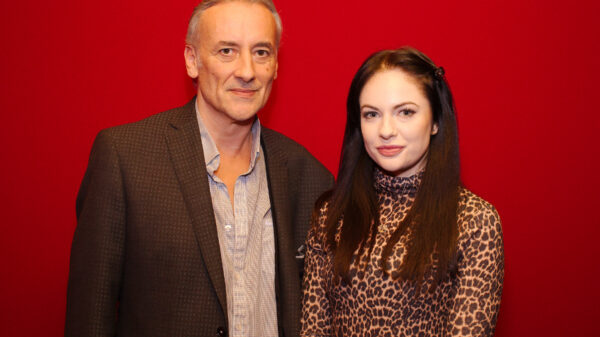 "authentic yet somehow brand-new"
Of the casting, director Nicholas Briggs said:
"This is the beginning of a new era for the First Doctor with Big Finish. Stephen's performance is, in my view, breath-taking and beautiful, authentic yet somehow brand-new, delivering deliciously Hartnell-esque belligerence, humour and charm in this box set, and offering up all sorts of exciting prospects for future adventures. It's not simply an impersonation, it's a full and rounded, detailed performance that I can't wait for listeners to be thrilled by."
"Stephen Noonan has done some staggeringly detailed work to recapture the authenticity and spirit of the original Doctor, William Hartnell, whose success in the role is one of the main reasons the show is still with us today."
Producer Mark Wright commented:
"We've been working away behind the scenes for months, and I'm thrilled to finally reveal our brilliant new First Doctor, Stephen Noonan. His preparation for playing the Doctor has been immersive and awe-inspiring. Stephen's performance is uncanny, going to great lengths to honour the memory of William Hartnell while bringing his own interpretation."
Other First Doctors
Of course, in this case, there's precedent for recasting the role. Richard Hurndall played the First Doctor in Doctor Who's 20th Anniversary special The Five Doctors.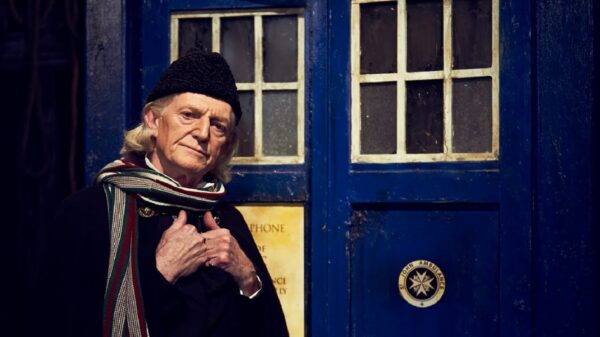 More recently, David Bradley took on the role for Twice Upon A Time opposite Peter Capladi's Twelfth Doctor; he first appeared as William Hartnell in drama An Adventure in Space and Time.
We understand that David Bradley's version will continue to be used too. The actor, along with his castmates have enjoyed five boxsets of adventures since 2017.
Big Finish have provided a taste of Stephen Noonan in action as the First Doctor:
Doctor Who – The First Doctor Adventures: The Outlaws starring Stephen Noonan and Lauren Cornelius as Dodo is released in April 2022.
It's available to pre-order on CD and download now, as well as in a variety of bundles with this year's other classic Doctor Who releases.